Pittsburgh Siding Company
Installing new siding protects your home from the elements and adds value, curb appeal, and energy efficiency. That's why settling for inferior siding products simply isn't an option. Resnick Roofing & Contracting's approach is simple—we only offer The Best Products, The Best Installation, and The Best Warranty on every job.
If a product does not meet our long-term performance standards, we simply will not use the material on a project for our customers. With this unwavering commitment to quality, you can have total peace of mind that you'll get the exceptional, beautiful, durable results you want from your fiber cement siding by James Hardie.
Budget for Your Remodel with Flexible Financing
You shouldn't have to wait on the home remodel you need! That's why we offer a variety of flexible financing options through Dollar Bank and Service Finance


our services
Ultra-Durable Fiber Cement Siding By James Hardie
This premium siding stands up easily to Pittsburgh's weather.
Fiber Cement Siding
Available in many colors and styles, fiber cement siding delivers the look you want—but that's not the only benefit of this top-rated siding. It's also incredibly durable, fire-resistant, and virtually maintenance-free. The more you learn about the benefits of fiber cement by James Hardie, the easier it is to see why it's the country's top-selling siding brands.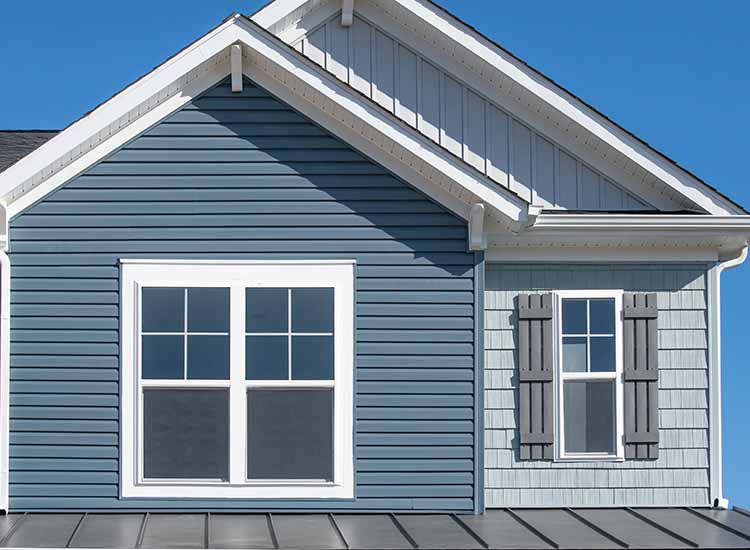 past projects
We've Completed Thousands of Siding Projects Near You
Take a look at images of our past siding projects to get an idea of the beautiful results you can expect!
why choose us
We Insist on the Best, and We Won't Compromise on Quality!
Premium Siding
Fiber cement siding by James Hardie is an excellent choice for many reasons, including the fact that it accurately mimics the look of traditional wood siding, comes with a baked-on finish, and is made from the best composition of Portland cement, sand, and cellulose fibers—all of which are virgin materials.
Flawless Workmanship
The quality of the installation is actually more important than the quality of the product, and you can count on us to provide expert workmanship. Superior training is at the core of what we offer. No detail is overlooked, and our job isn't done until it's done right.
Project Management Team
A dedicated project management team oversees your project, ensuring that things stay on track and that all of our very high standards are met. We use a daily and comprehensive final checklist to make sure every critical item is adhered to throughout the installation. This is one more way that Resnick Roofing stands out from the competition and provides our customers with an exceptional experience from start to finish!