Resnick Roofing & Contracting refers its customers to the following quality lender for their financing Click here for more details and enter Promo Code 0044-6718

When your home needs a roofing or siding replacement, it's important to act fast in order to avoid further costly issues like water damage or structural decay. That's one of the reasons why Resnick Roofing offers a range of budget-friendly financing options to help our customers manage their remodeling costs. Our number one goal is to ensure each and every one of our clients has a positive, stress-free experience!
Affordable Financing for Exterior Remodels
With a variety of options, Service Finance Company allows you to choose terms up to 15 years to best match your budget.
Click here
for more information on Service Finance Company.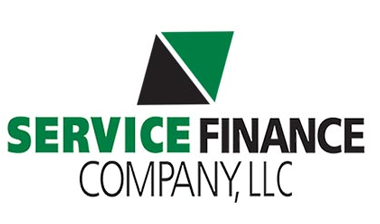 When it comes to Solar Shingles, Resnick Roofing & Contracting refers its customers to Mosaic for their financing. Mosaic offers terms up to 25 years to best match your budget.
At Resnick Roofing, we provide The Best Products, The Best Installation, and The Best Warranty. We also offer fantastic financing resources! We refer our customers to quality lenders like Dollar Bank Loan Center, Service Finance Company, and Mosaic. From there, you can easily find a flexible plan that fits your budget or monthly payment goals.
The competitively priced exterior remodeling services available from Resnick Roofing include:
Roofing: We can provide a whole-home roof replacement with superior weather protection, as well as more minor roof repair services.
Siding: We offer top-quality James Hardie fiber cement siding for your home. You can choose from a wide selection of colors and finishes for a high-style siding replacement.
Solar Shingles: Our roof-integrated solar shingles will blend seamlessly with the rest of your home. What's more, our highly trained installers can finish the project with unmatched skill and efficiency!
Gutters: The certified professionals at Resnick Roofing can deliver a custom-fit gutter replacement for your Pittsburgh home.
Grab a Free Pittsburgh Roofing Cost Estimate Today
You don't have to delay necessary roofing or siding repairs when you work with Resnick Roofing. We offer cost-effective financing resources for our services! Call today to find out more about your payment options, or fill out our quick online form to request a free, no-pressure cost estimate.